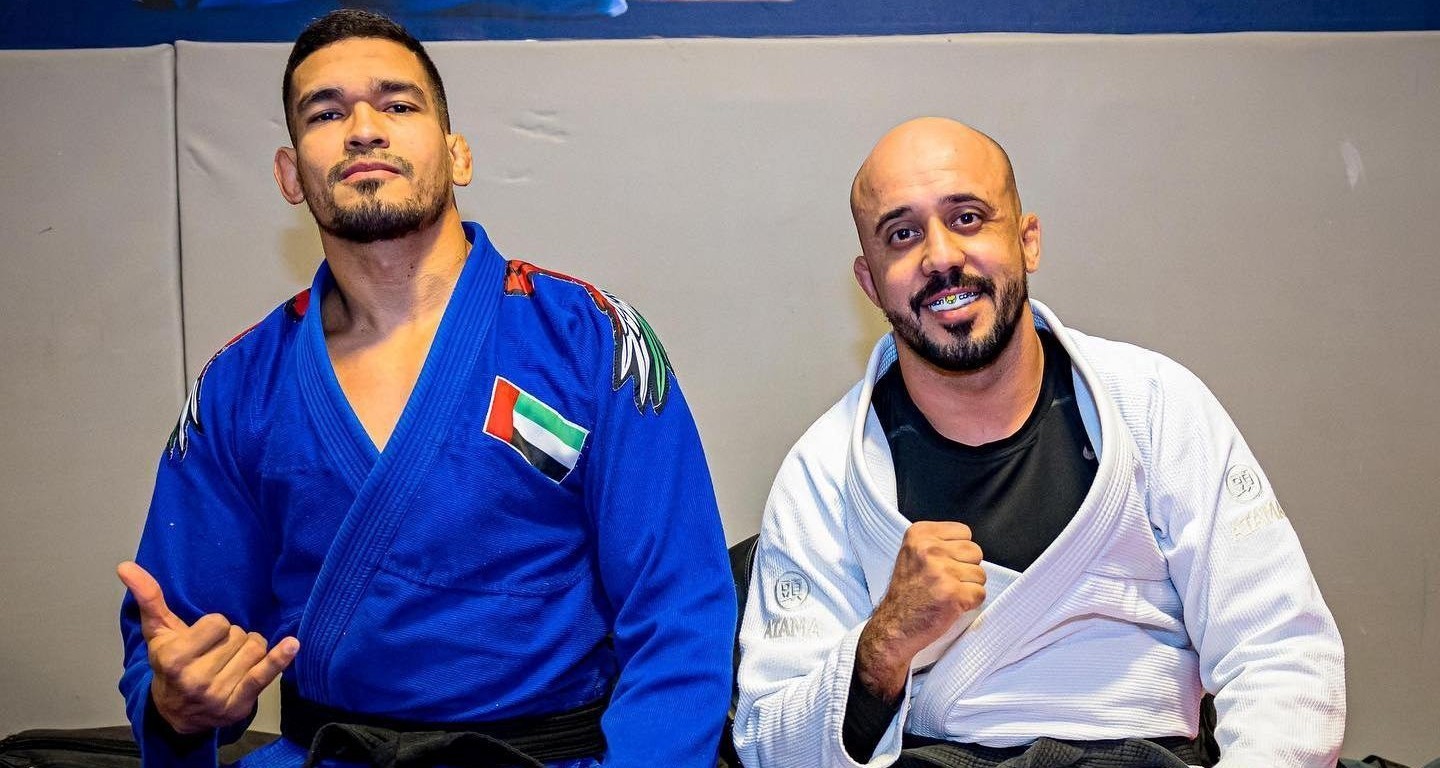 ABU DHABI INTERNATIONAL: MASTERS SHOW THEIR STRENGTH ON THE SECOND DAY OF THE EVENT
March 18, 2023
The main Jiu-Jitsu arena in the world once again received a legion of athletes for the Abu Dhabi International Jiu-Jitsu Championship 2023. On March 17th, the modern Mubadala Arena brought the daring boys and girls to the AJP mats for the first day of bouts. A great showing from the future of the sport was the perfect way to pave the way for the Masters, who fought hard on this Saturday, March 18th.
In the Master 1 men's black belt division, titles were conquered with technical moves and the unwavering resolve of the contestants. Check out below how the main Master 1 finals went down and don't miss the third and final day of the Abu Dhabi International Jiu-Jitsu Championship 2023, which will be highlighted by the professional men's black belt and women's brown/black belt divisions!
MEN'S GI / BLACK / MASTER 1
62kg: Valcemir Junior vs. Haitham Hanawi
Valcemir Junior and Haitam Hawani faced each other in a best-of-three fight. All the better for Valcemir, who managed to submit in the first two, securing the 62kg title.
69kg: Raphael Mello vs. Breno Lima
A very balanced fight between Raphael and Breno. After a series of penalties for lack of combativeness on both sides, the  6-6 points went to the Golden Score. After another minute of balanced combat, Raphael took the victory by the decision of the referees.
77kg: Talison Costa vs. Ali Monfaradi
Talison Costa opened the score with a beautiful takedown early on, with a double-leg and making it 2-0 over Ali Monfaradi. Talison increased it to 3-0 by almost passing guard, and then tried an attack on the foot, but was unsuccessful. Ali then climbed to cut the score to 3-2, but Talison scored yet again to end the match at 4-2.
85kg: Flavio Vianna vs. Abdulla Almarzooqi
Flavio Vianna started the match by pulling guard and, with two firm grips on Abdulla Almarzooqi's pants, managed to climb his opponent and score two points to take the lead. Flavio worked on top and almost got the back, but didn't earn any more points, taking home the victory and the gold with a score of 2-0.
120kg: Renato Cardoso vs. Sean Goolsby
Renato pulled guard and tried a spin to attack the legs, but Sean defended well, and the fight came down to a 50/50 guard. After a guard balance duel, Renato managed to escape downward and then, with 10 seconds to go, got up and landed 2-0 to secure his win.
For the complete results of this edition, click here!