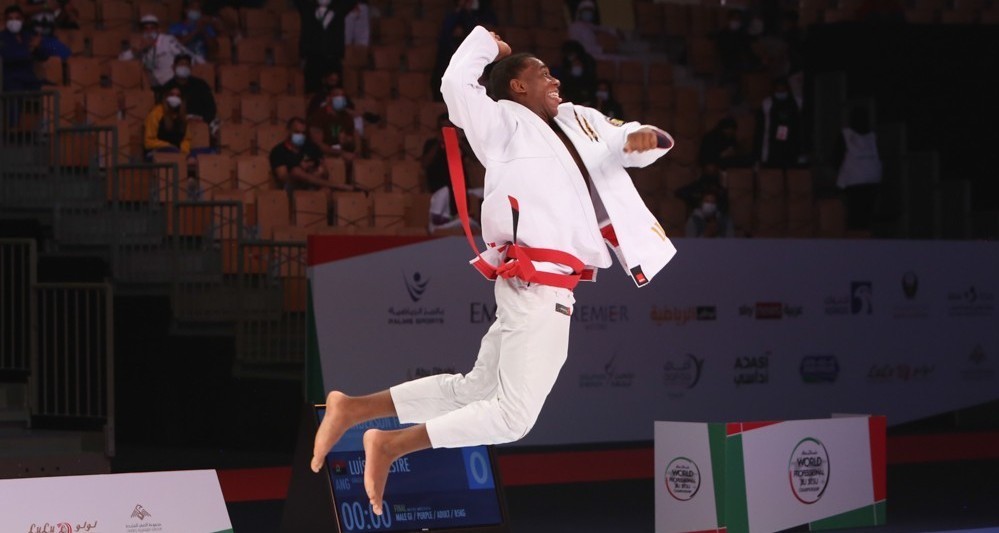 ADWPJJC: Blue belts and Purple belts run the show in thrilling Thursday in Abu Dhabi
The ADWPJJC kicked off its 12th edition this Thursday, April 8. Hundreds of athletes showed up to compete at the Jiu Jitsu Arena, in Abu Dhabi.
The first day of action was devoted to the adult blue belt and adult purple belt divisions. There was no shortage of thrills on the mats since the first match to the very last.
Here's how each belt color played out.
Blue Belt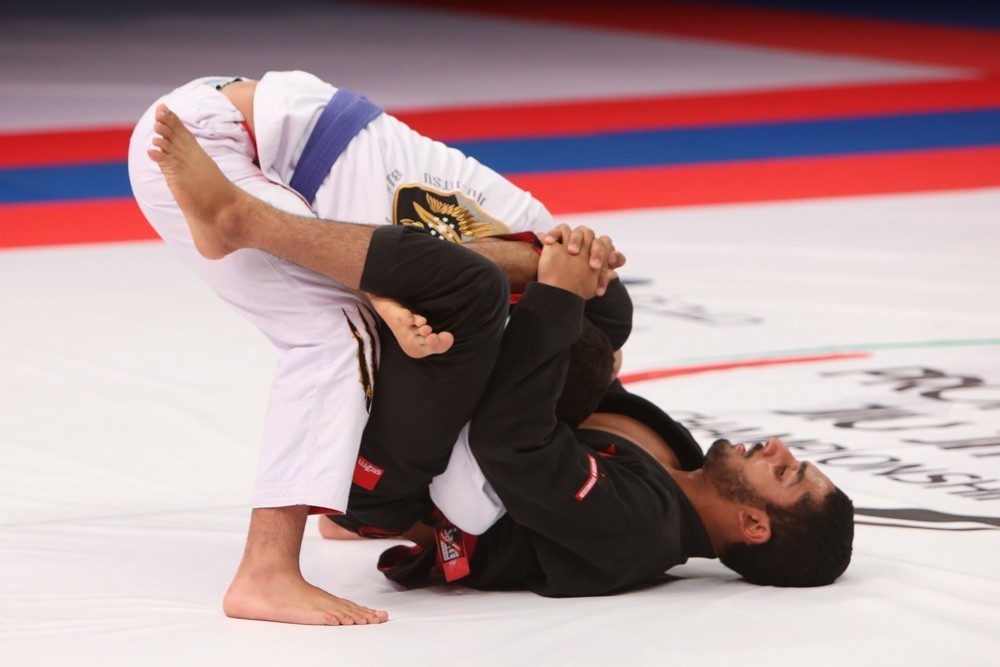 The international community was well represented in the roster of blue belt medalists. No less than 15 nations were represented in the podium of the category. The list includes, UAE, India, Brazil, Tajikistan, Palestine, Denmark, Belgium, Ukraine, Portugal, Russia, Tunisia, Italy and the Philippines.
The host country once again showed that the strategy of teaching Jiu Jitsu in schools is working, as Emirati athletes racked up 14 medals in total, three of them gold medals. Here is the list of champions.
Adult Male
56kg – Omar Ali Alsuwaidi (UAE)
62kg – Khaled Alshehhi (UAE)
69kg – Oilson Junior (Brazil)
77kg – William Tregart (Denmark)
85kg – Jose Nduazulu-Ndilu (Belgium)
94kg – Stanislav Shmargun (Ukraine)
120kg – Isa Isaev (Russia)
Adult Female
55kg – Aylla Silva (Brazil)
62kg – Shamma Alkalbani (UAE)
70kg – Sarah Fanizza (Belgium)
95kg – Stefania Brancato (Italy)
Purple Belt
The UAE and Brazil battled fiercely for most of the gold medals in the division. The Emiratis won three golds, all of them in finals against Brazilians. Zayed Alkatheeri, Omar Al Fadhli and Mohamed Alamri proved once and for all that talent runs in their blood. They will surely make waves in the years to come. Brazil came back with eight gold medals between men and women. Here are the list of champions: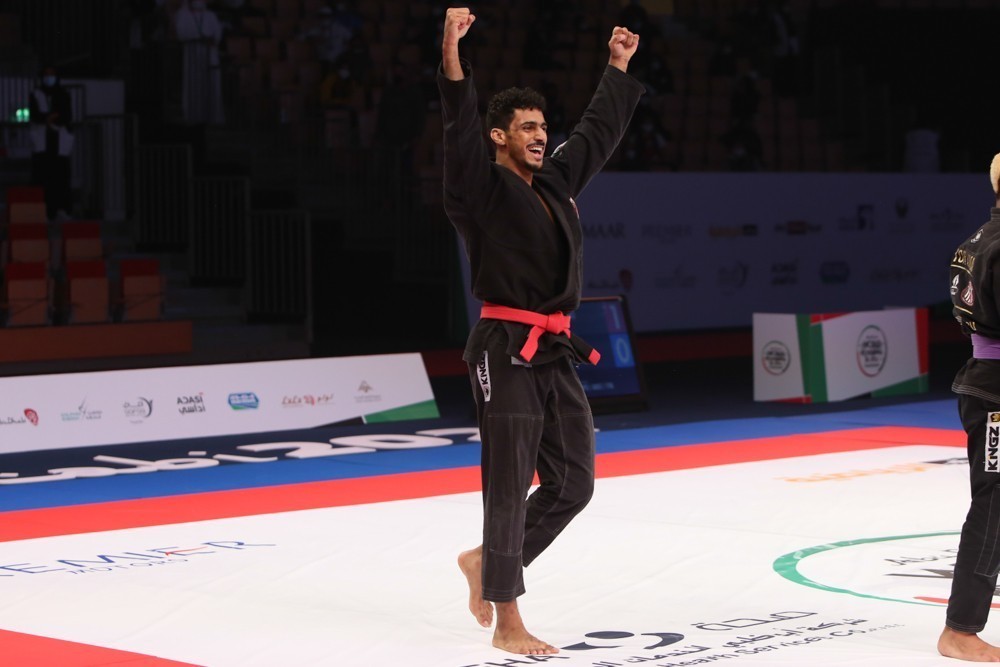 Adult Male
56kg – Zayed Alkatheeri (UAE)
62kg – Omar Al Fadhli (UAE)
69kg – Carlos Henrique (Brazil)
77kg – Mohamed Alamri (UAE)
85kg – Uanderson Ferreira (Brazil)
94kg – Luccas Lira (Brazil)
120kg – Helder Rodrigues (Brazil)
Adult Female
49kg – Kacie Tan (Thailand)
55kg – Beatriz Campos (Brazil)
62kg – Sabrina Gondim (Brazil)
70kg – Larissa Santos (Brazil)
95kg – Tamiris Silva (Brazil)
The 12th edition of the ADWPJJC concludes this Friday, April 9, with the adult brown and black belt divisions. The best athletes in the world will fight to the end to write their names in Jiu Jitsu history.
Click here for the full results of day 1.
Click here to watch the matches live on YouTube.